ABSENTEE, PHONE, & LIVE REGISTRATION VIEW LOTS, REGISTER & BID ONLINE TERMS & CONDITIONS
Van Eaton Galleries is proud to present "Remembering Disneyland", an exhibition and auction of nearly 800 props, souvenirs, and artifacts from the park's 60-year history. "Remembering Disneyland" tells the story of Disneyland through the memories and experiences of former Cast Members, performers, and individuals who have had a role in the legacy of the park. Highlights of this auction include a 1954 Disneyland Prospectus, a 1957 "Haunted Mansion" script, original props from California Adventure's "Tower of Terror", a complete set of furniture from a Grand Californian Hotel room, Guy Williams' original Zorro costume from park performances, an animatronic Fuzzball from the Captain EO attraction, some of the most rare Attraction Posters from the parks, and much more. With items including original wardrobe, concept art, props, vintage souvenirs, and more, "Remembering Disneyland" is sure to have something for every Disney fan.
ORDER YOUR CATALOGS BELOW!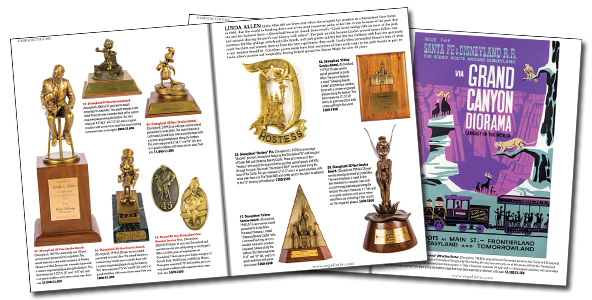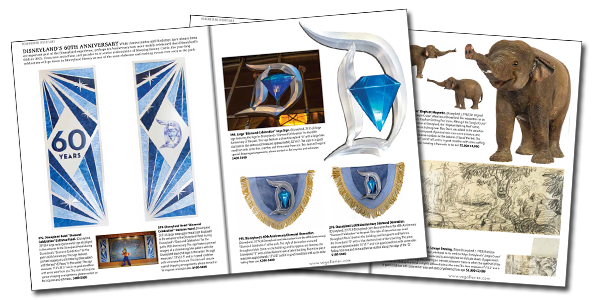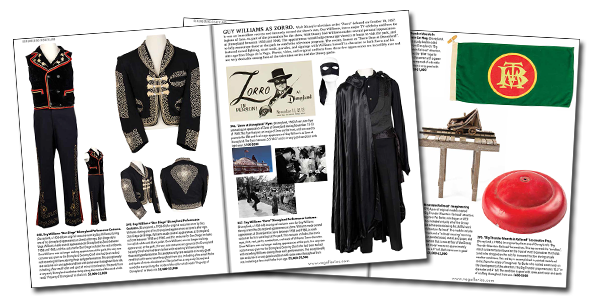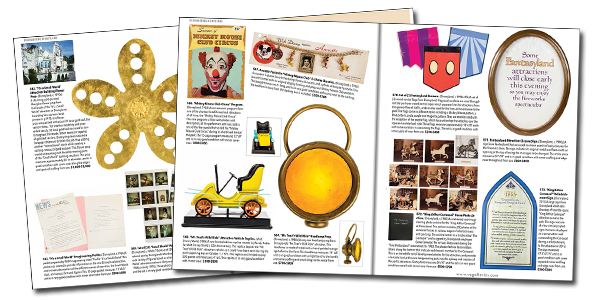 Public Exhibition:
November 24, 2017 - December 15, 2017
Exhibition Hours:
Tuesday through Saturday - 10 am to 5 pm
Sunday - 12 noon to 4pm
CLOSED ON MONDAYS
Auction Date:
December 16, 2017 - starting at 11 am PT